Hanford Fill Station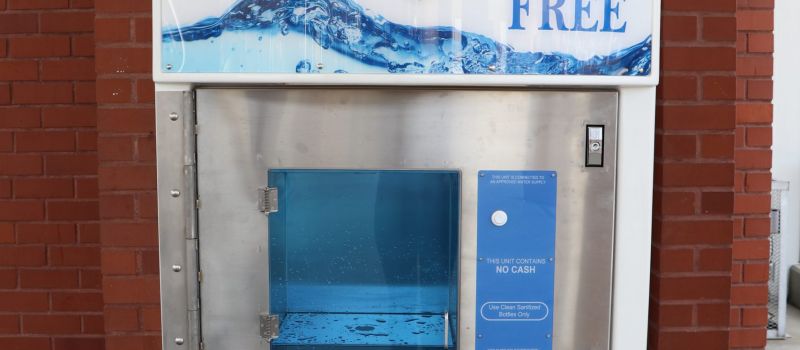 Kerman Fill Station
Dinuba Fill Station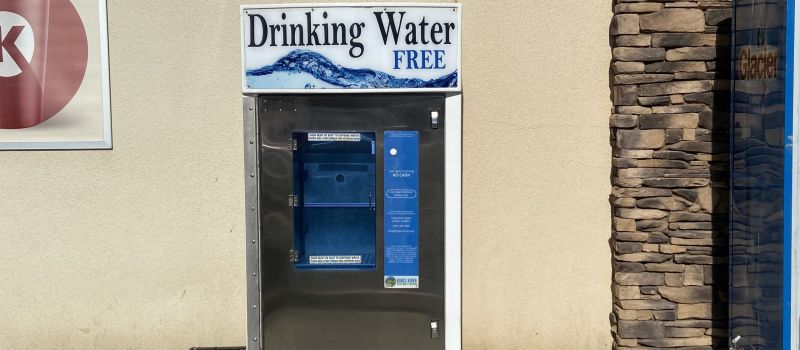 What is a water fill station?
A water fill station is a prefabricated vending machine or kiosk that dispenses drinking water at no cost to the user. The source water is provided from a municipal water supply compliant with federal and state regulations including the Safe Drinking Water Act.  The water supplied from the fill station is not filtered or purified beyond the municipality's compliant supply.  Residual sand and sediment have been screened.  As part of the Replacement Water Settlement Agreement, the Coalition agreed to provide replacement water via three fill stations for areas that are or may be impacted with nitrate levels above the maximum contaminant levels (MCL) for drinking water. 
What is the cost to use the water fill station?
No cost (free) to the user.
What are the current water fill station locations?
Hanford



KART Transit Center
504 W. 7th Street
Hanford, CA  93230
Kerman

Kerman Community Center
15101 W Kearney Blvd
Kerman, CA 93630
Dinuba

Circle K
517 W El Monte Way
Dinuba, CA 93618
What size containers can I use in the water fill station?
The water fill station is operated with a
"pulse" button and is equipped with the
ability to fill a sports bottle, 1-, 3-, or
5-gallon containers.
How do I clean and sanitize water containers for use in the water fill station?
For your safety, use only clean containers intended for drinking water.  Containers used for milk, juice or any other substance should not be used for water intended for human consumption.
Follow the steps below to clean and sanitize water storage containers prior to filling with drinking water:
Wash the storage container and rinse completely with water.

Sanitize a 5-gallon container with a solution made by mixing 1 teaspoon of unscented liquid household chlorine bleach in one quart of water.

Cover the container tightly and shake it well. Make sure the sanitizing bleach solution touches all inside surfaces of the container.

Wait at least 30 seconds and then pour the sanitizing solution out of the container.

Let the empty sanitized container air-dry before use OR rinse the empty container with already available clean, safe water.

Dispense clean water into the sanitized container and cover with a tight lid.
How do I store clean drinking water obtain from the water fill station?
Ensure the water container is covered with a tight lid.

Label container as "drinking water" and include storage date.

Do not store water longer than three months.

Keep stored water in a cool dry place.

Do not store water containers in direct sunlight.

Do not store water containers in areas where hazardous or unsanitary substances, such as gasoline, pesticides, or animals are present.